In the realm of digital marketing, the right tools can be the difference between success and obscurity. ClickFunnels is a powerhouse in this domain, offering a comprehensive suite of tools designed to simplify and supercharge your marketing efforts. In this detailedexploration, we'll delve into the intricacies of ClickFunnels, uncovering its features, benefits, and why it's an indispensable asset for businesses of all sizes.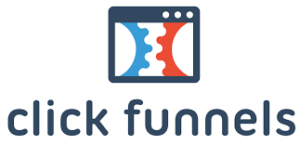 1. Understanding Sales Funnels
At its core, ClickFunnels revolves around the concept of sales funnels. These are a series of steps that guide potential customers towards making a purchase or taking a desired action. ClickFunnels simplifies the process of creating, designing, and optimizing these funnels.
2. User-Friendly Interface
While ClickFunnels boasts a vast array of advanced features, its user interface is designed for accessibility. The intuitive dashboard and drag-and-drop builder make it user-friendly, whether you're a novice or a seasoned marketer.
3. Diverse Templates
ClickFunnels offers a treasure trove of customizable templates suitable for various industries and goals. With a few clicks, you can craft funnels that align perfectly with your brand and objectives. Additionally, ClickFunnels offers A/B testing capabilities, allowing you to refine your funnels for maximum conversions.
ClickFunnels takes email marketing to new heights. It provides robust automation features, including drip campaigns, segmentation, and behavioral triggers. You can create personalized email sequences that nurture leads and drive sales. Detailed analytics offer insights into your email campaigns' performance.
5. SMS Marketing
In addition to email marketing, ClickFunnels empowers you with SMS marketing. Automate text message campaigns, reminders, and follow-ups to engage with leads and customers directly on their mobile devices.
6. Streamlined Appointment Scheduling
Simplify your appointment booking process with ClickFunnels scheduling feature. Clients can book appointments conveniently, reducing administrative work and ensuring a seamless customer experience.
7. Efficient CRM and Lead Management
ClickFunnels CRM functionality helps you organize and manage leads effectively. Track interactions, set reminders, and segment your leads for targeted marketing efforts. The platform's lead scoring feature prioritizes promising prospects.
8. Robust Reporting and Analytics
Data fuels effective marketing. ClickFunnels provides in-depth reporting and analytics, offering insights into your campaigns' performance. Understand what's working and what needs improvement to refine your marketing strategy continually.
9. Seamless Integrations
ClickFunnels integrates seamlessly with popular third-party apps and tools, ensuring you can leverage your existing software investments. The platform also offers an API for custom integrations, making it highly adaptable to your unique business needs.
Conclusion
ClickFunnels is more than a marketing automation platform; it's a comprehensive solution for businesses seeking to streamline marketing efforts, increase efficiency, and drive growth. Its user-friendly interface, extensive feature set, and robust automation capabilities make it a top choice for marketers and entrepreneurs.
Whether you're a small business owner or part of a marketing team at a larger organization, ClickFunnels equips you with the tools you need to succeed in today's digital landscape. Consider integrating ClickFunnels into your marketing arsenal to unlock the potential for scalable, data-driven marketing campaigns.
In the ever-evolving world of digital marketing, ClickFunnels stands as a beacon of innovation and efficiency. Embrace its power to elevate your marketing endeavors and propel your business towards greater success.